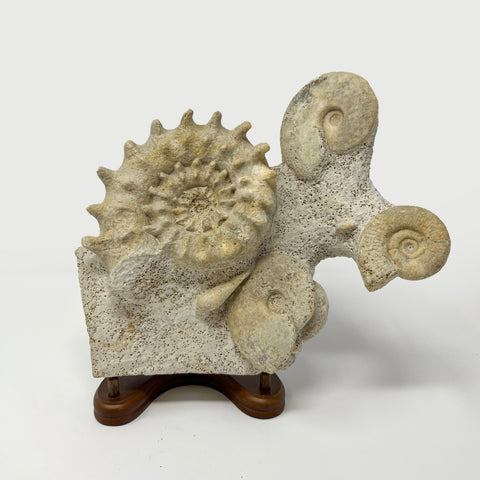 Ammonite Association (3 species), France - 8.5"
$1,200.00 USD
Beautiful, natural association of ammonites from France, featuring three species.
Species: Peltoceras sp. (larger ornamented ammonite); 2 x Hectioceras sp.; and Perisphinctes sp.  
Age: Jurassic Period (201–145 million years ago)
Location: 

Montreuil-Bellay, France 

Beautifully preserved, sculptural specimen, ideal for collectors and as natural decor
Measures 8" tall 8 1/2 in wide and 3" thick.
Find out fascinating information about ammonites.
Image: Nobu Tamura (http://spinops.blogspot.com) - Own work