Online Natural History Gallery ~ Directed by Peter James Lovisek
Fossil Realm celebrates the convergence of art and natural science, offering the most exquisite fossils, stunning minerals and crystals, bespoke gemstones and rare meteorites. The Fossil Realm Collection is home to exotic objects forged in the Earth, and beyond! Curated by natural history specialist Peter James Lovisek since 2002.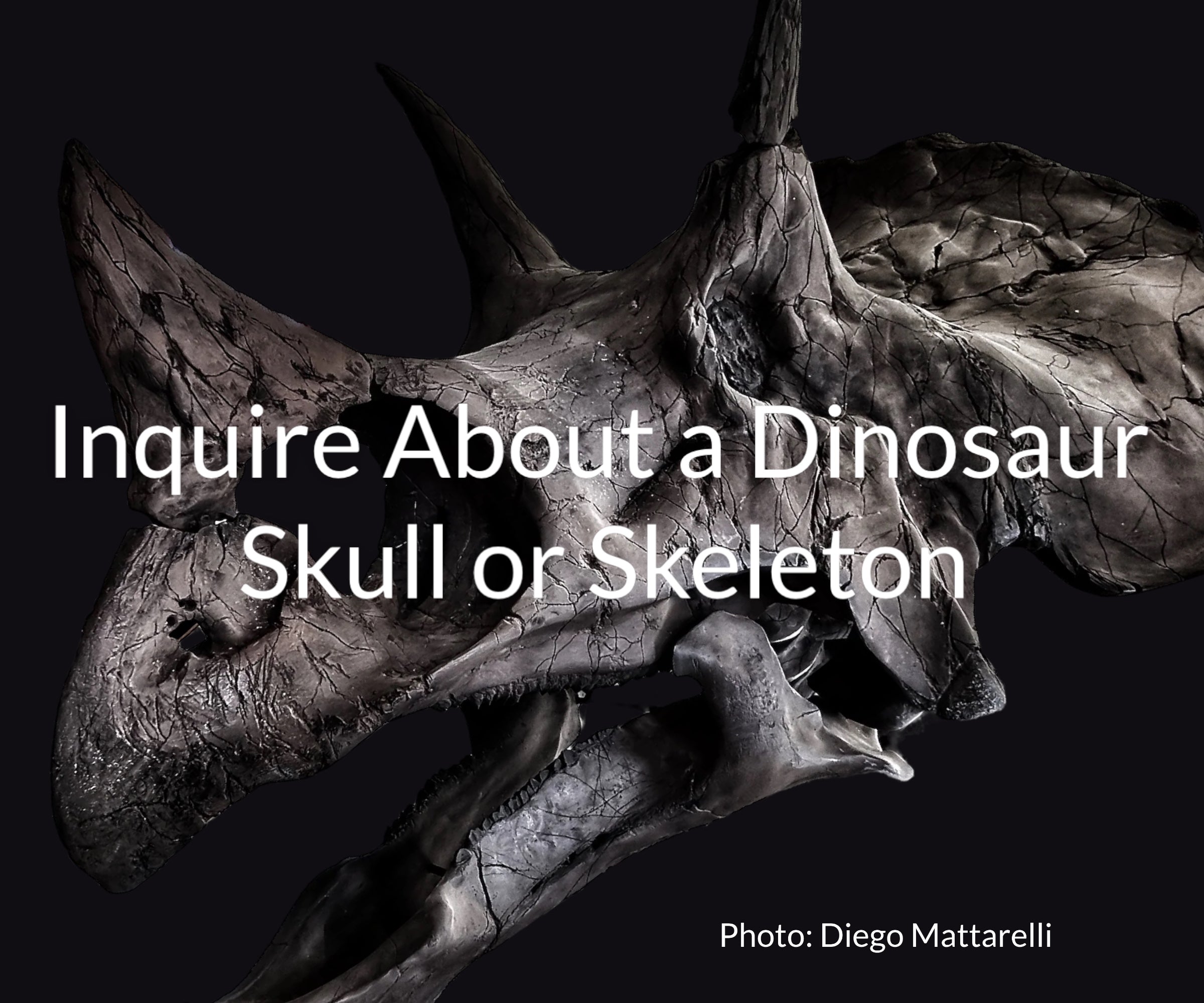 Experience and Expertise 
Fossil Realm is a Canadian family business with four decades of experience trading natural history specimens. We welcome you to discover our story.  
Selling online since 2002, we have fulfilled thousands of domestic and international orders. Over the years we have received many positive reviews and testimonials.

Our organization has developed solid relationships with all actors in the natural history ecosystem: commercial and academic palaeontologists, exhibit managers, curators, auctioneers, collectors, dealers and fellow gallerists. 
Passion and Wonder 
Sparking a profound interest in the natural world - among young and old - is foundational to Fossil Realm's vision!

Our passion for natural science is endless and it fuels our search for rare and amazing specimens.

Since the early 1980's our family has been involved in numerous educational ventures, all with a special focus on science and nature. 
Integrity and Professionalism 
We are completely transparent about repair, restoration or treatment - condition reports are  drafted upon request. 

Our items are accurately represented with true-to-life photography and videography. 
Every order we ship is packed securely, following industry best practices. 

All specimens are acquired legally, ethically and with great care - sourced exclusively from highly respected trade professionals. 

The authenticity of every fossil, mineral, meteorite or gemstone is unconditionally guaranteed. Upon request, we will gladly provide a signed certificate of authenticity and/or letter of provenance.

Fossil Realm is a long-standing member of AAPS, the Association of Applied Paleontological Sciences.
Willard - possibly the largest Triceratops prorsus skeleton ever found - spans 28 feet long and 11.8 feet high. Credit: Diego Mattarelli
Have you ever wondered how a dinosaur skeleton ends up in a museum or public exhibition? Who discovers and digs up the bones? How are the bones stabilized and prepared? And what process is used to restore the missing parts and, eventually, assemble the finished specimen? Read on to find out more about Willard —an astounding fossilized Triceratops prorsus skeleton recently unearthed in the badlands of North Dakota; a specimen so massive that it may be the world's largest example of the species ever found!
Dr. Lukáš Laib in the Fezouata lagerstätte near Zagora, Morocco. Credit: Martina Nohejlová.
Czech palaeontologist Dr. Lukáš Laibl shares wide ranging tips for anyone interested in the study of fossils. His dedicated research about trilobite development and evolution (and trilobite larvae in particular) provides a glimpse into the excitement of discovering unexpected facts about the prehistoric past. Dr. Laibl's road to a career in palaeontology was heavily influenced by natural history books and he was happy to recommend several books and resources for fellow enthusiasts and aspiring palaeontologists.   
"Mummified" Nodosaur (new armoured dinosaur). Image courtesy of the Royal Tyrrell Museum, Drumheller, AB. 
The Royal Tyrrell Museum's exciting new exhibit, Grounds for Discovery, showcases many marvellous fossil specimens that were discovered accidentally through industrial activity. The exhibit is a testament to Alberta's collaborative relationships between palaeontologists and major corporations, like the energy giant Suncor. We had the pleasure of discussing the unique premise behind the exhibit with Dr. Don Brinkman, the Royal Tyrrell Museum's Director of Preservation and Research. He also discusses the exhibits incredible specimens, including the now famous Nodosaur.